BBC News Middle East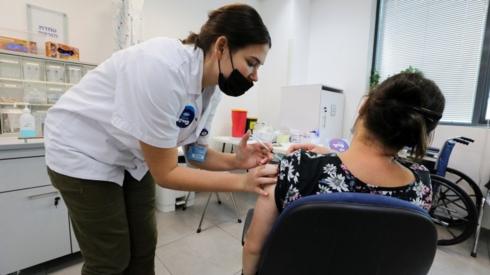 Top Stories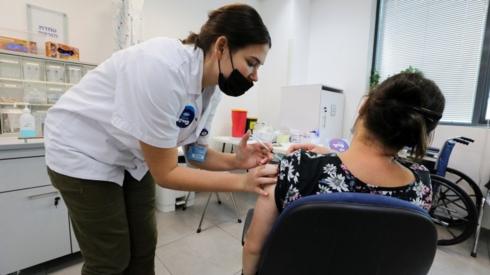 Featured Contents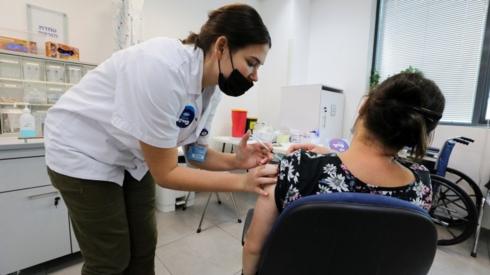 Latest Updates
UN alarmed by attack on court handling Gaddafi case

Image caption: Earlier this month Saif al-Islam Gaddafi registered to run for president but has since been disqualified

The UN has expressed alarm about a reported attack on a Libyan court where Saif al-Islam Gaddafi's lawyer was trying to lodge an appeal against his ban from next month's presidential election.

The son of the late Libyan dictator was disqualified on Thursday by Libya's election commission, on the basis of a 2015 conviction for war crimes by a Tripoli court.

Mr Gaddafi's lawyer, Khaled al-Zaidi, said armed men had raided the court in the southern city of Sebha and had stopped him entering to lodge his client's appeal.

Sebha is under the control of a group allied to Khalifa Haftar, another of the main candidates.

Militiamen stop Gaddafi son's appeal in Libya - lawyer

Image caption: Presidential hopeful Saif al-Islam Gaddafi is wanted by the International Criminal Court for alleged war crimes

Militiamen have stormed a Libyan court and prevented judges from looking into Saif al-Islam Gaddafi's appeal against the decision to exclude him from the presidential race, according to his lawyer.

Khaled Zaidi told reporters in the city of Sebha that the hearing could not take place because "the employees of the court and judges were forced out at gunpoint".

He described the move as "unacceptable and uncivilised" and warned it would have "implications on the election process".

The electoral commission had rejected the candidacy of several applicants for the presidential race including Mr Gaddafi - the son of Libya's late leader Muammar Gaddafi - citing legal reasons.

Mr Gaddafi is wanted by the international criminal court for alleged war crimes during the popular uprising against his late father's rule.

Libyan military prosecutors had asked the electoral commission to stop processing the paperwork of both Mr Gaddafi and warlord Khalifa Haftar until they are questioned over criminal charges brought against them.

On Thursday, a Misrata court issued a death sentence in absentia against Mr Haftar for bombing Misrata's military college in 2019 and killing Libyan soldiers during his rebellion against the national unity government.

The candidacy of Mr Haftar for the presidential elections seems to have been validated by the electoral commission.

Morocco to suspend France flights over covid

Morocco will from Friday midnight suspend flights to and from France because of rising coronavirus cases.

The government said the decision was arrived at so as to preserve the country's achievements in managing the pandemic.

France has been recording increased virus cases, with 33,464 reported on Thursday.

The French government announced new measures to curb the fifth wave that include giving booster vaccine doses.

The flight ban is likely to affect business between the two nations that share close ties.

The ancient walkway, connecting two of the Egyptian city's greatest temples, took decades to excavate.

Saif Gaddafi blocked from Libya president race

Image caption: Saif al-Islam Gaddafi is wanted by an international court for war crimes and is rarely seen in public (archive photo)

The son of Libya's late leader Muammar Gaddafi has been excluded from running in the 24 December presidential elections.

The electoral commission rejected the candidacy of several applicants including Saif al-Islam Gaddafi, citing "legal reasons", local media reported.

Mr Gaddafi had sparked controversy after he announced he would run for president.

He is wanted by the International Criminal Court for alleged war crimes and murder committed when his father ruled the North African country.

The application of strongman Khalfa Haftar has also caused a stir in the country as he is facing criminal charges in US courts, but it is unclear if he's among those whose application have been rejected.

Libyan military prosecutors had asked the electoral commission to stop processing the candidacy paperwork of both Mr Gaddafi and Mr Haftar until they answer questions over the accusations.

Sixty people submitted applications to run for president of Libya by Monday's deadline.

Women's rights activist Leila Ben Khalifa, 46, is the only female aspirant.

Israel defence minister visits Morocco

The Defence Minister of Israel Benny Gantz has arrived in Rabat for a historic visit to Morocco amid high tension with neighbouring Alegria.

It is the first formal visit by an Israeli defence minister to the country and it comes a year after the two countries resumed their diplomatic relations.

Morocco established links with Israel in the 1990s but suspended relations following the second Palestinian uprising against Israeli occupation in the 2000s.

In 2020 Rabat joined the Abraham Accords with some other Arab countries to normalise relations with Israel in a deal brokered by former US President Donald Trump.

Mr Gantz tweeted a picture of him meeting his Morocco counterpart Abd al-Latif Lodi.

Mr Gantz's visit comes weeks after Algeria cut off diplomatic relations with its neighbour, accusing Rabat of "hostile acts" including using Israeli technology to spy on Algerian political and military officials.

Algeria accuses Morocco of killing three Algerian lorry drivers in a drone attack carried out in the disputed Western Sahara territory. They had been on their way to deliver goods to Mauritania.

On 29 September the Israeli oil company Ratio Petroleum announced it had signed a partnership agreement with Rabat to explore offshore oil and gas in the Dakhla region off Western Sahara.

Spying software Pegasus, developed by private Israeli company NSO, has reportedly been used by the authorities in Morocco.

By Yolande Knell

BBC News, Jerusalem

Dozens apply to be in poll to lead Libya

Image caption: Saif al-Islam Gaddafi is wanted by an international court for war crimes and is rarely seen in public

Sixty-one presidential candidates have submitted their paperwork in the race to lead Libya ahead of Monday's deadline, according the electoral commission.

Prime Minister Abdelhamid Dabeiba was the latest to declare his candidacy.

Fathi Bashagha, a former minister in the national unity government who enjoys strong support in the west of the country, is another high-profile contender.

The current speaker of parliament Aguila Salah is also among favourites.

Gen Khalifa Haftar, who led a rebel group opposed to the UN-recognised government before agreeing to a peace deal last year, and Seif el Islam Gaddafi, son of the former Libyan leader Muammar Ghaddafi, are also seen as prominent candidates.

The military prosecutors in Libya have urged the electoral commission to halt processing Gen Haftar and Mr Gaddafi's applications until they are questioned in criminal cases brought against them.

Gen Haftar is facing legal claims in the US for alleged war crimes and Mr Gaddafi is still wanted by the International Criminal Court since 2011 for alleged crimes against humanity and murder.

The presidential elections - which many hope will restore order and peace in the country since the fall of the Gaddafi regime 10 year ago - will be held on 24 December.

Claire Thomas says she couldn't help people in Iraq and Afghanistan, but she could tell their stories.

Egyptians mourn queen of comedy Soheir El-Bably

Sebastian Usher

BBC Arab Affairs Editor

One of Egypt's most celebrated actresses Soheir El-Bably has died at the age of 86.

Her career spanned more than 50 years - in the cinema, on stage and on television.

She played dramatic roles, but was perhaps best known and best loved for her skill in comedy.

Actors, directors and the many fans of El-Bably across the Arab world have been paying tribute to her as the queen of comedy and diva of the Egyptian stage.

For some, El-Bably's name evokes nostalgia for what's known as the golden age of Egyptian cinema in the 1950s and 60s - she worked with some of the most revered directors and acted with other legendary stars.

Later, she had great success on television - playing leading roles in some of the most popular series that are a staple of family life every Ramadan.

A tweeter shared photos of the actress:

It is on stage that many feel El-Bably made her greatest contribution - where her style matched the sly knockabout humour of the Egyptian theatre.

The dominance of Egyptian entertainment in the Arab world made her a household name across the region, with many now mourning her loss as if she were a member of their own family.