BBC News Health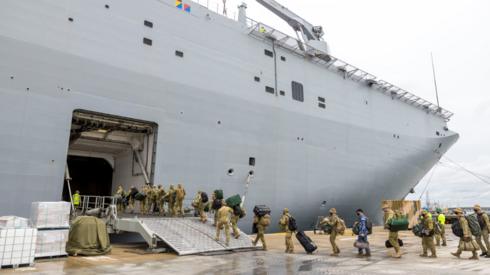 Top Stories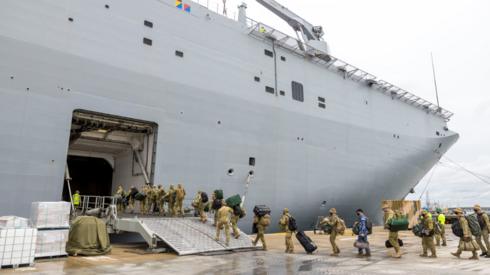 Featured Contents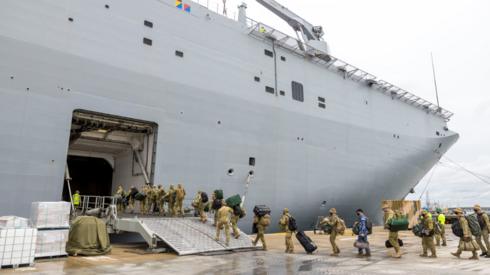 Latest Updates
'History is catching up with Boris Johnson'

Asked if he was surprised Boris Johnson was embroiled in the lockdown party row and could be forced from office, the first minister said: "No, if I'm truthful about it.

"The prime minister [is] someone who's been sacked from two previous jobs for not telling the truth.

"I think the Times wrote an editorial on the eve of the December 2019 election pointing to the many flaws in the prime minister's record.

"In many ways, I think, what you see is his history catching up with him."

Boris Johnson deflecting from 'dire difficulties'

Decisions to entirely lift Covid restrictions in England are being made to deflect from the "dire difficulties the Prime Minister has created for himself", Mark Drakeford has said.

"And as for the UK government, let me just say, if anybody believes that their announcements this week on coronavirus were the result of a careful consideration of the science, or because they had a well worked out plan for what they were doing, I think that would be a very optimistic view indeed," he said.

"Everything that is happening in Westminster at the moment is seen entirely through the lens of how can we get something else to be reported, other than the dire difficulties of the prime minister has created for himself.

"And that's what I believe lies behind the announcements that we've seen this week."

No plan to charge for lateral flow tests - yet

Wales is "well placed" to continue to have a "strong supply" of lateral flow tests and any decision to end their free supply would be taken by all four governments of the UK, Mark Drakeford said.

There have been newspaper reports that UK ministers are planning to make free kits only available in high-risk settings such as care homes, hospitals and schools, and to people with symptoms in the coming months.

Answering questions from journalists, the first minster said: "The funding decisions are ones made by the four nations together, [that's] very important for me to emphasise.

"This is not a decision for the UK government to make alone and then to announce it to the rest of us."

He added: "If the UK government is contemplating charging people for those tests in future that is a decision that should be made by us all. I've seen no proposition of that sort."

'We are over the worst' says Drakeford

'Wales sticking to its own plans'

Mark Drakeford is now taking questions from the press.

Wales is sticking to its model of lifting Covid restrictions step-by-step, First Minister Mark Drakeford said.

Outdoor service in pubs and restaurants returns to normal today, but indoor hospitality still has some restrictions – including table service only – for another week.

Nightclubs also have to stay shut for another seven days.

Mr Drakeford said the approach was based on the advice from scientists, and has been critical of moves to immediately lift most restrictions in England.

He said: "It's that considered, science-led, step-by-step approach that we think has helped to keep Wales safe throughout the pandemic, and we don't intend to divert from what has been a successful formula for us."

No change to self-isolation rules in Wales

Self-isolation rules will remain in place for everyone who tests positive for Covid, Mr Drakeford confirms.

The self-isolation period for anyone who develops symptons or tests positive for Covid in Wales is seven full days, whereas in England it is five.

Mr Drakeford said face-covering rules in most public indoor places would also remain in place.

He said the next review of restrictions would be in three weeks' time.

He added Education Minister Jeremy Miles would "set out the next steps to protect staff and students in schools" next week.

Fall of case rate in Wales fastest in UK

First Minister Mark Drakeford says the latest results from the ONS Infection Survey suggests Wales had a lower rate of infection than anywhere else in the UK.

He said up to the end of last week, the ONS estimated levels of coronavirus were falling in Wales, England and Scotland.

"The rate of decline in Wales is the fastest anywhere in the United Kingdom," he said.

"One in 25 people in Wales were infected, compared to around one in 20 in the other three nations. He also said there was a "gap" between Wales and Scotland together and England "where there were fewer protections in place".

By Catherine Smyth

BBC News NI

We have passed the peak of Omicron - Drakeford

First Minister Mark Drakeford says the covid situation has "improved significantly" after "many difficult and worrying weeks".

Speaking at the Welsh government's coronavirus briefing, Mr Drakeford said: "We can say confidently today that we have passed this peak of the omicron wave and the incredibly high levels of infections we have seen across Wales.

Last night he confirmed that pubs and restaurants in Wales could now operate outdoors without the rule of six or social distancing and all limits on sports events had been scrapped meaning thousands of fans can return to watch fixtures across the country.

He told the briefing that the relaxations could go ahead because Covid cases per 100,000 were now at around 500 after peaking at just over 2,300 before Christmas.

An underground network of animal lovers is helping Hong Kong hamster owners avoid a government cull.

Your guide to the easing of Covid rules in Wales

Today is the second stage of the Welsh government's road map to alert level 0 restrictions in Wales.

First Minister Mark Drakeford has made clear the further easing of restrictions is dependent on the Covid situation at the time.

By Michelle Roberts

Health editor, BBC News online

'UK government is abandoning the science'

First minister Mark Drakeford has said the UK government had "long abandoned any sense of following the science".

Earlier this week, Prime Minister Boris Johnson announced Plan B Covid measures in England would be removed.

Mr Drakeford told BBC Breakfast: "We've always taken a different approach in Wales, one that does things step-by-step in line with the science."