BBC News World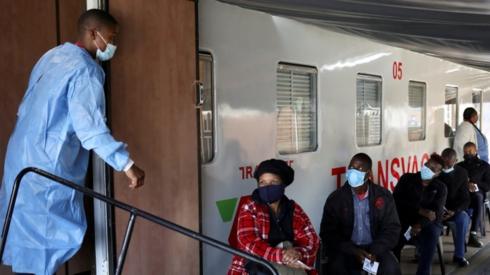 Top Stories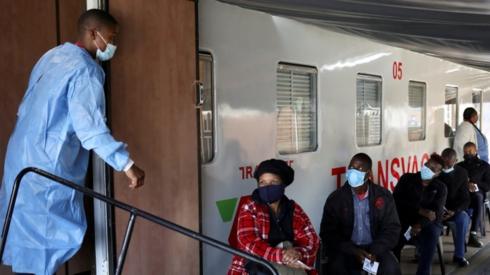 Featured Contents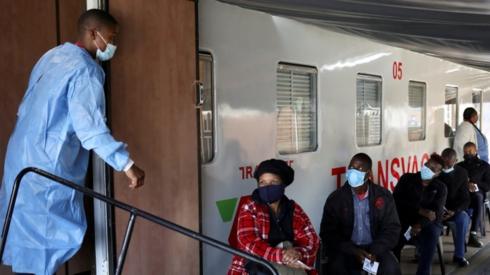 Latest Updates
The BBC has uncovered evidence showing that smugglers are still telling migrants it is safe to cross.

By Geeta Pandey

BBC News, Delhi

By Rachel Schraer

Health and disinformation reporter

By Emmanuel Onyango

BBC News, Nairobi

By Stephen McDonell

BBC News, Beijing

Just a short journey from Beijing, athletes are training for the 2022 Winter Olympics in Chongli.

By Sarah Rainsford

BBC Moscow correspondent

By Lucy Williamson in Calais

and William McLennan in Dungeness

This week at least 27 migrants died while trying to make the journey, the deadliest crossing on record.

By Imogen Foulkes

BBC News, Bern

Ethiopia's Tigray conflict: Drone strikes hit Mekelle

Image caption: Photos from Mekelle show how buildings were damaged by the strike

Ethiopia's air force has carried out drone attacks in two places in Mekelle, the capital of the Tigray region, witnesses say.

The attacks appear to be part of the year-long conflict between the federal government and rebel forces from Tigray.

The first drone strike hit at 09:00 local time in a residential neighbourhood known as Diaspora.

Witnesses who spoke to the BBC said the attack had damaged homes.

One resident described how his home had been destroyed.

"We're civilians and there is no military place around, but the shell fell on my home," he said.

"When the bombardment happened, I was with my family on the ground floor. We are alive, but my possessions, which I have gathered over 27 years, were utterly destroyed by the attack."

Another resident told the BBC: "God saved my life. I lost my belongings, but that doesn't matter, I can buy them with money."

BBC Tigrinya has seen video and pictures from sources in Mekelle which show damaged homes.

Witnesses said a second strike hit the city at around 12:30 local time.

When asked to comment, federal government spokesman Legesse Tulu told the BBC that he had no information on the latest assault.

Mekelle has been hit from the air several times since last month.

From Madina to the Universe: M.Anifest

DJ Edu

Presenter of This Is Africa on BBC World Service

M.Anifest has to be one of Africa's coolest cats. Unfailingly stylish in an alternative, artistic kind of way, the Ghanaian rapper also has a poet's way with words.

In songs like Invisible, No Shortcut to Heaven and Someway Bi he paints gritty word pictures about life on the street in Accra, Ghana. His bars are rich in observed detail, and wry in commentary.

He's been in the game for a while, and he has always ploughed his own furrow, nodding to the explosion of talent and the dominant genres around him, but ultimately doing his own thing.

Madina to the Universe is M.Anifest's latest album, just dropped on 18 November. It features Vic Mensa, Adekunle Gold, Patoranking, Ladipoe, M3nsa, Tiggs da Author, Moliy, and M.Anifest's Mum!

The title refers to the neighbourhood in Accra where he grew up and where his mother and grandmother still live.

"It's very highly populated, mainly low-income people, with some middle-class people like myself who grew up there. It's a beautiful collage of people, there's a lot of Muslims, a lot of Ewe, northerners…it's a very lively neighbourhood and it epitomises what a typical urban neighourhood in Ghana looks like.

"So Madina to the Universe is saying a person from this neighbourhood has grander ambitions, to take their ideas, thoughts and represent and take it to the Universe."

The first single M.Anifest chose to release ahead of the album was the sultry love song, La Vida:

"La Vida is a song where I imagine myself driving in a droptop with a lover, doing wild and free things… it just had a really fresh feeling, it felt progressive, it felt like a sound that was not like everything going on, so I wanted it to set the tone of what this album is going to be about.

"This album is going to help people understand that it is ok to do something different. I've always represented that – M.Anifest is not coming to continue with whatever trends are here, I'm coming to bring something fresh into the ecosystem."

Perhaps the song which demonstrates M.Anifest's originality best is Weeping Clouds. Inspired by an unspecified loss he has suffered, the sadness of the words is in direct contrast to the rousing arrangement:

"When you look at highlife music for instance, when they would talk about difficult things, whether it's the dead or a lover doing them wrong, the music would still have something people could jam to.

"So in this song you hear the horns that people are going to be doing call and response to, so it's very celebratory. It's not because people don't feel the pain, but that's how you exorcise it, it's catharsis.

"I really love that song because it feels experimental, it doesn't have a traditional structure, I don't do any verses, the horns do all the verses for me."

You can hear DJ Edu's conversation with M.Anifest on This is Africa this Saturday, on BBC World Service radio and partner stations across Africa, as well as online here: BBCworldservice.com/thisisafrica

UN alarmed by attack on court handling Gaddafi case

Image caption: Earlier this month Saif al-Islam Gaddafi registered to run for president but has since been disqualified

The UN has expressed alarm about a reported attack on a Libyan court where Saif al-Islam Gaddafi's lawyer was trying to lodge an appeal against his ban from next month's presidential election.

The son of the late Libyan dictator was disqualified on Thursday by Libya's election commission, on the basis of a 2015 conviction for war crimes by a Tripoli court.

Mr Gaddafi's lawyer, Khaled al-Zaidi, said armed men had raided the court in the southern city of Sebha and had stopped him entering to lodge his client's appeal.

Sebha is under the control of a group allied to Khalifa Haftar, another of the main candidates.